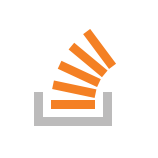 CGI Inc.
Njoyn Job Details
Position Description
QE Specialist
Position Description
CGI, one of the largest IT and business consulting services firms globally, is at the forefront of transforming digital experiences. Through practical and strategic innovations, we're helping drive value and greater efficiencies into commercial and government organizations around the world.
We're growing our team and are looking to establish a center of excellence to deliver the best in class service to our many different clients.
Your future duties and responsibilities
• Accountable for developing a deep understanding of systems, solutions and technology associated with the systems in scope and training junior resources
• Accountable for developing deep domain knowledge and business logic, processes, flows, data flows and rules, for areas in scope and training junior resources
• Responsible for reviewing requirements and business functions and constructing data flows to map intended system behaviour including data boundary conditions to optimize maximum coverage
• Responsible for following defined QE processes and tools usage and intent
• Responsible for creating/executing and maximizing automation of complex test cases for assigned programs/projects through the application lifecycle, including multi-level tests to exercise full functionality of an AUT, e.g. service-level, component and UI tests (functional)
• Responsible for following agreed upon processes for test results storage, defect tracking and defect verification and supporting project metrics tracking
• Responsible for raising quality issues
• Responsible for modelling system behavior/attributes performing model optimization to improve scope and functional coverage and maintain models as business requirements change
• Responsible for utilizing service virtualization tools to enable early testing
Required qualifications to be successful in this role
• 3 to 5 years of experience in Test Planning & Execution, understand technologies to develop test strategies, test data flows, and business logic of our applications
• University Degree preferred
• Experience on multiple projects with multiple interfaces and/or 3rd party vendor products
• Hands on experience in creating test strategies, test case design/execution, and test data at different levels (component/service, integration, and end to end/user scenarios) for both manual as well as automated tests
• Hands on expertise in a variety of test automation frameworks/tools (e.g., Data-driven framework, modular-based framework, TestNG, Nunit, PyUnit, SIFT, ROBOT, Selenium, SOAPUI, APIs, Spring Framework)
• Hands-on programming experience (e.g., C#, Java, SQL, Database concepts, Regex) and source code management tools (GIT, Jenkins, DevOps, UCD, PCF, IBM IDz)
• Experience on Mainframe, COBOL application testing
• Knowledge on Payment Systems/Banking
Source: