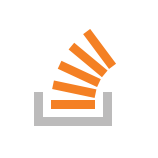 HSBC Technology Canada
Key Objectives for Lead Consultant Specialist:
The Live Risk team delivers Live Risk to Traders on state of the art technologies.
In this role you will manage a team of people based in Canada, working together on several technologies (C++, Java, React.Js) to deliver Live Risk features from the back end risk computation to the front end display. Most of the components are in-house solutions and tailor-made to answer Trading's requirements. This team is working with other teams across the world as part of a global initiative.
Principle Accountabilities:
Working with the Business, IT development and support teams to ensure successful prioritisation of competing business and technical requirements
Translating these requirements into appropriate solutions
Managing metrics and information and ensuring that they are reported successfully
High degree of organisation and discipline relating to people management and team coordination
Ensuring consistent processes across sites
Providing advice and support to other members of the team
Arranging user training and initial application onboarding
Onboarding and improving DevOps capability by identifying automation opportunities and enabling cross training within the team
Operating as an OIC to the team lead

The large proportion of work will be split across all support lines. A key responsibility of this role is to ensure this front line team has all the required support to carry out their day to day responsibilities.
Control
Understand, follow and demonstrate compliance with all relevant internal and external rules, regulations and procedures that apply to the conduct of the business in which you are involved, specifically Internal Controls and any Compliance policy including, inter alia, the Group Compliance policy.
Maintain HSBC Internal Control standards, including the timely implementation of internal and external audit points together with any issues raised by external regulators.
Be aware of the operational risk associated with the role and understand how to manage scenarios where there are breaches in process.
Knowledge & Experience / Qualifications:
ESSENTIAL EXPERIENCE
Proven technical, support and enhancement experience
Crisis Management
Has worked in a data driven environment
Has worked for a global business
Investment Banking IT background, experience of working with a front office environment
ESSENTIAL SKILLS/COMPETENCIES
Product Knowledge of Swaps, Bonds, IR Derivatives, FX and MM
Effective communication skills
Excellent interpersonal skills
Good documentation skills
Leadership skills
Keen sense of ownership of tasks given as assignments, carried through to resolution and review phases
Team player, with a proven awareness of the importance of team working in a fast paced highly technical environment
Ability to work to tight deadlines and under pressure without sacrificing accuracy and quality
Knowledge of JIRA, Confluence and other Atlassian products
Analytical approach to problem solving
Knowledge of DevOps tools such as Ansible, Jenkins
Is flexible and can facilitate the resolution of any problem presented
Can navigate a complex organisation and work to get to the right person within that hierarchy
Can manage a dynamic work environment and a team from a number of different backgrounds
IDEAL EXPERIENCE
Fixed Income past experience would be a plus
Team Lead experience would be a plus
Experience onboarding a CI/CD pipeline
Source: